Leading in

Innovation
Academics
Honor
Impact
Opportunity
Service
Creativity
Athletics
Responsibility
the Arts
Community
PRE-K — GRADE 12 PRIVATE SCHOOL IN WILSON, NC
100%
College & University
Placement
29
NCISAA 1A State
Championships
You want the very best for your child.
Their education can prepare them to fit in with the world,
or it can actually empower them to change it!
So, what's that worth to you?
Take a Quick
Tour of Our Campus
A Greenfield education develops the total student.

Academically
Balanced & challenging
college preparatory program

Socially
Leadership opportunities, extracurricular
activities and community service

Aesthetically
Fine arts program in
music and art

Physically
Champion interscholastic athletics
and physical education

Morally
Affirmation of honesty,
integrity, responsibility, tolerance
Preschool
Ages 3-4
Instilling enthusiasm
for learning
Lower School
Grades K-4
Developing basic number
and language skills
Middle School
Grades 5-8
Becoming independent
thinkers and workers
Upper School
Grades 9-12
Preparing for college
admission
My daughter was a small fish in a really big pond at her previous school and many times felt like just a number. She had so much untapped potential that she felt like was being impeded not developed. GREENFIELD HAS ALLOWED HER TO THRIVE! They meet every student where he/she is at and develop the total student. Class placement is based on academic performance, teacher recommendation, and intelligence testing rather than only EOG scores. Greenfield saw her potential, has pushed her to achieve her potential, and continues to excel.
PatriciaParent of 8th Grader
My main focus was to find a place that challenged my kids academically. My son was bored and needed a stronger academic curriculum to prepare him for middle and high school. Academics at Greenfield are on point. They challenge each child at whatever level they are at. We love Greenfield School and what it has to offer to our kids now and in the future. So many different aspects of life are taught at GFS. Not only are they learning academics, but they are learning life.
AmyParent of 1st & 5th Grader
I was looking for a school with an established, linear curriculum that taught children to use technology, but it was not the sole instrument used. I wanted my children to have textbooks and novels. When my daughter started at Greenfield, she was thrilled to actually read a novel rather than a "passage" off of a computer screen. My children are EXCITED to go to school! They have friends in all grades and feel accepted and welcome. I hoped that my children would learn to enjoy school again instead of dreading it, and they absolutely have.
EmilyParent of 6th & 8th Grader
We wanted our children to learn in a variety of methods and to be able to do more than
answer multiple-choice standardized questions. Our boys have learned such a wide variety of wealth this year from Greenfield, and they have gained a well-rounded education. Their school day goes by quickly, because they are able to move during the day. Both my boys work independently at home on their homework and have learned key organization skills to help them manage their time.
AnneParent of PK, 3rd, & 9th Grader
Pep Rally Excitement – Go Knights!
Greenfield Celebrates It's 50th Anniversary
Learning Excellence During COVID-19
Schools That Love Our Students!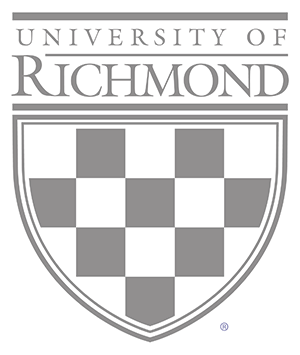 "An investment in knowledge pays the best interest."
— Benjamin Franklin